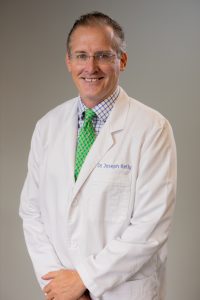 A native of Wilmington, Dr. Joseph Kelly has established himself as part of a local tradition of dental comfort and care by bringing his patients only the best that dentistry has to offer. Dr. Kelly graduated from the University of Maryland School of Dentistry in 1997 and has completed numerous continuing education courses, including those in dental implants, endodontics, aesthetic and cosmetic dentistry, emergency medicine and laser treatments.
We look forward to your visit to Graylyn Dentaland showing you the positive effects that quality dental care can have on your life.
Since your comfort and health are our top priorities, our team at Graylyn Dental is glad to assist you in any way. If you have any questions at all, from treatment options and sterilization to insurance concerns and paperwork, we are here for you! We can assure you that you will enjoy your dental visit!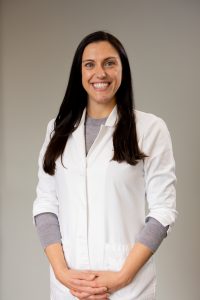 Dr. Caitlin Murphy was born and raised here in Delaware. She earned a degree in biology from the University of Delaware and then went on to graduate from Temple University Kornberg School of Dentistry in 2013.
She also completed a residency at ChristianaCare Health System™, where she received advanced training in many areas of dental care, including dental implants, endodontics and cosmetic procedures.
She is dedicated to continuing education courses on the latest advancements and techniques in her field and through membership in the Delaware State Dental Society and the American Dental Association®. She is committed to providing quality care with the perfect combination of professionalism and friendliness.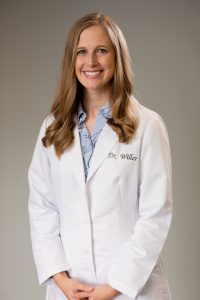 Dr. Hayley Willer was born and raised in Rockville, Maryland. She earned her bachelor's degree in neuroscience from Vanderbilt University in Nashville, Tennessee, and went on to earn her DDS from the University of Maryland School of Dentistry in Baltimore.
Dr. Willer completed her General Practice Residency at ChristianaCare Health System in Wilmington, Delaware, where she gained in-depth training and experience in all specialties of dentistry, including dental implants, cosmetic dentistry, Invisalign® clear braces and emergency dental procedures.
Committed to staying current with the latest advancements in dental procedures and technology, Dr. Willer regularly completes continuing education courses. She looks forward to developing long-term, meaningful relationships with her patients and providing them with personalized treatment and comfortable dental care.
Meet Our Team
At Graylyn Dental, your smile is in great hands! Our team members are well-educated and highly trained and experienced. They are friendly and ready to listen. They will always greet you with a smile as they help our dentists deliver outstanding dental care in Wilmington, Delaware. They also speak English and Spanish for your convenience. You can get to know our team members in office. We invite you to call 302-475-5555 to meet them in person.